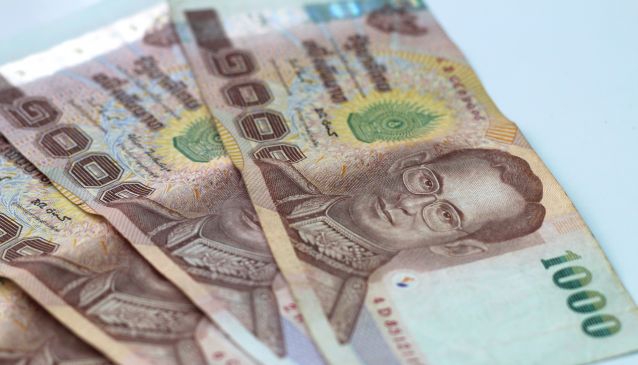 Eat, Drink and Don't be Broke
Food & Drink
An unwritten rule in many parts of Thailand is that the less expensive the food, the better tasting
Foreigners that arrive in Thailand may be compelled by the prospect of affordable goods. The Thai exchange rate is approximately 30 to the U.S. dollar, and even more favorable to the U.K. pound and the Euro. The idea of big time savings and low cost living is a major draw for visitors all the way from Tokyo to London. In addition, Pattaya is a much smaller city than Bangkok, and so it has the advantage of even more affordability.
However, to truly experience Thai savings, it would be a good idea to check out the bargains available beyond the city centre. By understanding the difference in price between foreigner (farang) areas, and the Pattaya underbelly, it's possible to find the best bargains available.
Drinks
It should be clear that Walking Street and the areas around this sector is the major tourist hub. As such, it's also more expensive than the rural areas. Everything from lattes to beers is only slightly less expensive than European or Western counterparts. Happy hour specials usually start at around B45, or roughly U.S. $1.50. Regular drink prices are sometimes double or triple this amount.
But there are some very interesting, and cheaper, spots out in rural and suburban Pattaya in places like Chonburi. There are plenty of pubs that cater to English expats, where drink prices may drop as low as B35 for a nice glass of Tiger. The best way to find these off-the-beaten-path pubs is to ask local expats about the best soi to unwind at. Although there's less kinetic energy, the more distant locales are still great places to mingle with foreign residents and maybe catch the football game on TV.
Grub
An unwritten rule in many parts of Thailand is that the less expensive the food, the better tasting it is. Now, Pattaya has loads of great foreign food that includes French, Indian, Italian, and plenty of other nationalities, and most of it's priced very reasonably—even the fine dining is a bargain compared to other countries.
However, the cheapest—and sometimes tastiest—food available could be the stuff you find at the local marketplaces. Anytime you find a remote soi (street) that's off the beaten path, that's where you'll find plenty of vendor food such as noodle dishes that are fried on the spot in large woks. Explain pom pood tai mai dai ("I don't speak thai") and mai phet (no spicy) if you want to avoid the risk of a mouthful of intensely hot chili. A local lunch will rarely cost more than about B30.
Junk
Affordable electronics can be found at places like Tukcom on South Pattaya road (Pattaya Tai). This mall and others like it are large electronics boutiques with gadgets that range in price from very cheap versions of popular brands; to the actual brand-name products themselves. It should be noted that major companies like Apple do have affiliates in these malls, but their prices are unlikely to differ much from their standard international retail prices.
Outlying Provinces
The vast majority of tourists stay within a very specific sector of the city. But, this could be a huge mistake for those who want to buy affordable Thai made products. Areas like Jomtien, Sattahip, Koh Samet, Koh Chang, Chantaburi, Trat and Chonburi all represent exotic places that are not frequented as often by tourists, and where it's possible to find a treasure trove of local artifacts.Some of the types of gems tucked away in these areas include not only the bargains found at discount flea markets and the cheap food and drink, but also non-consumer benefits like exotic beaches and pristine natural reservoirs that are far removed from the hustle and bustle of the tourist epicentre.
In Summary
A Thai vacation is one of the most affordable types of vacations any traveller can experience. Although the city centre is still affordable compared to almost any other destination on the globe, the areas beyond the tourist hub provide even better deals.